Apex Legends Weapon Stat Chart
After launching Apex Legends, I had my first problem - the weapon. Namely, a great variety of weapons with different indicators. That's why I started surfing on Reddit and found the Weapon Stat Charts, which I want to share. And now: a little statistics. Apex Legends Weapon stats from ThrillGame is the best as far as I'm concerned.
Apex Legends Ultimate Weapon Stat Chart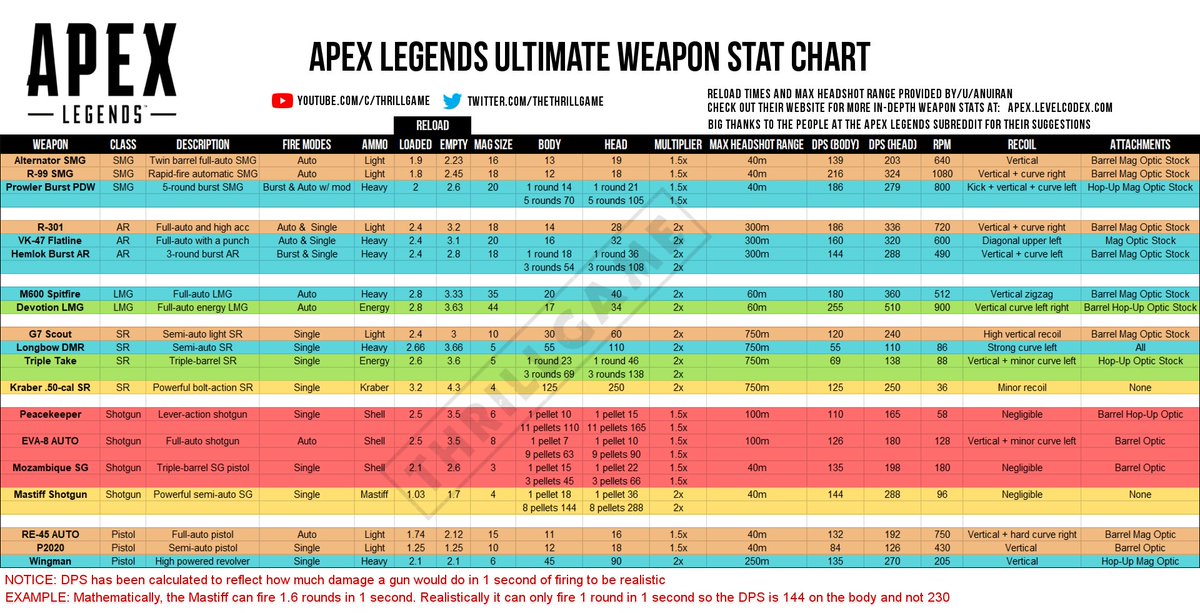 Apex Legends Detailed Weapon Stat Chart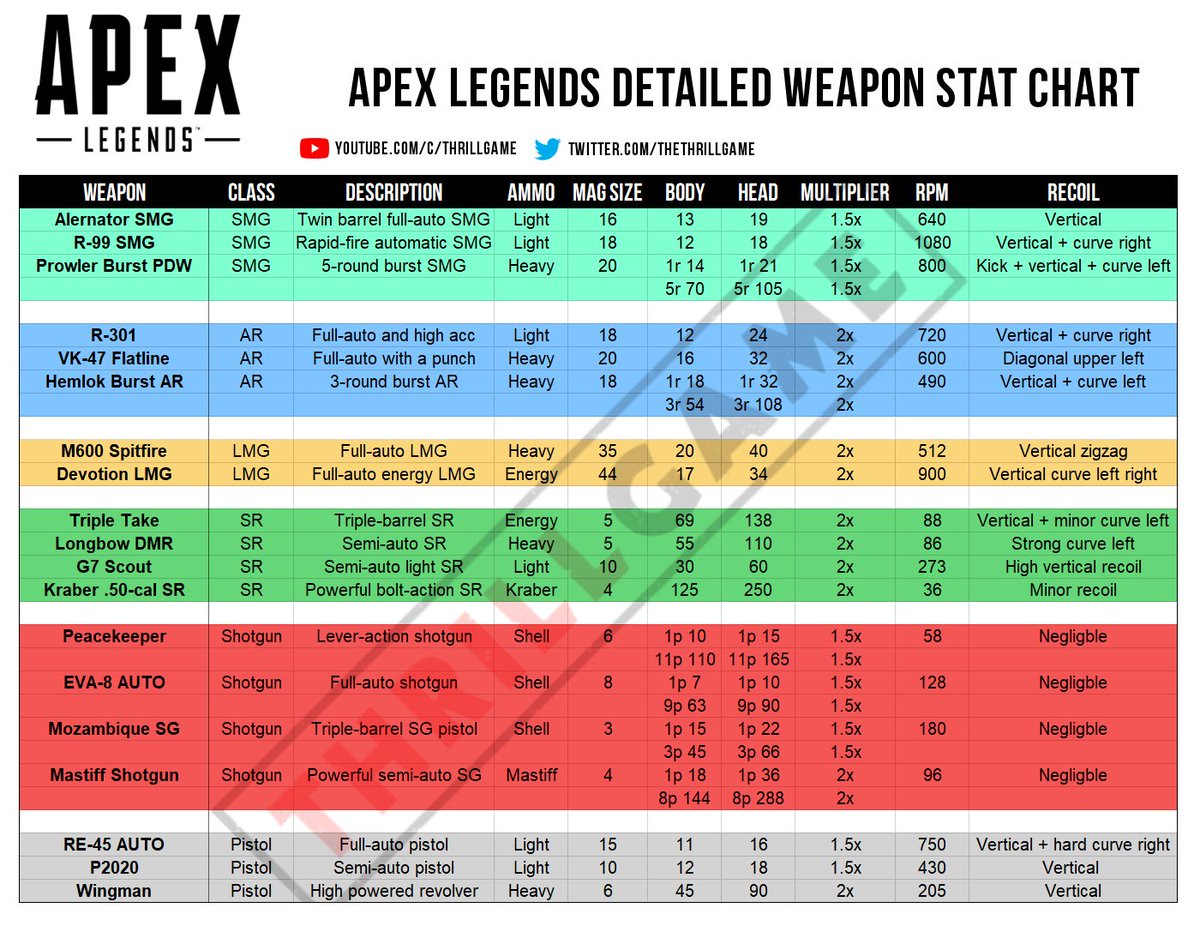 General advice on how to choose a gun. The main parameters to be paid attention to:
Damage
Speed of fire
Recharging time
Mag size
Dispense and control of spray
Distance
If you shoot well and can shoot enemies' heads at long range, it is better to take a weapon like a sniper rifle. There's a small mag size and a long reload time, but the damage to the head is high.
If you don't shoot very well and usually kill the enemy at close range with 20 bullets in the chest, then you should choose a weapon with a large magazine size and fast reload time. Hope that Apex Legends weapon stats will be usefull for you!